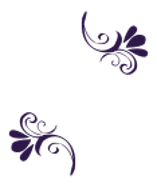 Rach's Place/Rach's Custom Confections ("we", "us", "our") offers this website ("Site"), including all information, tools, and services ("Services") listed herin to the user ("you" your"), conditioned upon your acceptance of all terms, conditions, policies, and notices described here. By visiting our site and/or ordering or entering into contract with us, you are engaging in our "Services" and agree to be bound by the following Terms and Conditions ("Terms") including all the terms, conditions, and policies referenced herein, as well as any additional terms or policies elsewhere on this Site and/or included with Your contract at the time of order. Please read these Terms carefully before accessing or using our Site or entering into a contract for a confections order. If you do not agree with all these Terms, then you may not access the website or any Services.
Any new features, tools, or other products and services which are added to the current Site shall also be subject to the Terms and Conditions. You can review the most current Terms at any time on this page. We reserve the right to update, change, or replace any part of these Terms at any time. It is your responsibility to check this page and read any and all contracts thoroughly for current Terms and Conditions. Your continued use of this Site and Our Services constitutes your acceptance of all current Terms and Conditions.
Special Ingredients and Allergens
Our products may contain or come in contact with milk, wheat, nuts, soy, and other allergens. You agree to notify your guests of this risk and hold us harmless for any allergic reactions.
If gluten-free/dairy-free options are ordered, there will be an additional charge to cover extra precautions needed to avoid contact with dairy and/or wheat products; however, we are not an allergen free facility and the risk of contact with allergens cannot be 100% guaranteed – you accept this risk and the liability for this when signing the contract.
Products, Prices, Deposits, and Fees
Any prices that may be listed on this Site are base prices and are listed for reference only. Items can be customized to meet any customer's needs or wishes. Depending on the level of detail and overall complexity of customized orders, additional costs above base pricing may be incurred. Final price of orders will be determined at the time of ordering.
All descriptions or product pricing are subject to change at anytime without notice, at the sole discretion of us. We reserve the right to discontinue any product at any time. Any offer for any product or service made on this site is void where prohibited.
There is a Non-Refundable Deposit for custom event confection orders due at the time of order to reserve the event date. Payment must clear for order to be finalized and event date reserved.
If cake plates/stands, columns, or other equipment is required for your setup, an additional security deposit (amount based on equipment used) will be required at time of final payment. Security Deposit will be returned when equipment is returned in original condition no later than seven days after the event date.
Last minute or rush orders may be taken for an additional charge to be determined by time of order placement.
Total invoice amount is to be paid in full 1 month prior to event. Payment must clear by final payment due date or Your order will be cancelled and no refunds given.
Date of final payment is the final date for any changes to your order. Changes requested after final date cannot be guaranteed and may be subject to additional charges.
Cancellations made between signing of the contract and up to one month before the event date will be refunded any costs incurred minus the initial non-refundable deposit.
Cancellations within 1 month or less of the event date will not receive any refund and and any and all deposits made or other costs incurred will be forfeited.
Delivery and setup are included with your order cost within a 30-mile radius of Rach's Place. Delivery and setup can be arranged for an additional fee outside of that radius.
We are not responsible for any damage to your items after setup is complete. You are responsible for providing an appropriate and secure table and environment for your items. Cake items are heavy and require a sturdy table and an optimal room temperature of 75 degrees or below is preferable.
If you or someone designated by you elects to pick up and set up your order, you assume all liability and responsibility for the condition of the order once it leaves Rach's Place.
Outside Sourced Flowers & Decorations
If flowers are provided by an outside source, we will arrange up to 20 stems free of charge; additional flower stems will be placed for an additional fee to be determined at the time of your order. You acknowledge that fresh flowers are not a food product and may contain pesticides, insects, dirt, or other contaminants.
We are not responsible for defects in other outside sourced decorations. You acknowledge that we cannot guarantee the food safety of any outside sourced decorations You provide.
We reserve the right to refuse the use of any outside sourced flowers or decorations at any time for any reason. Rach's Place/Rach's Custom Confections will not be liable for any issues caused by the use of outside sourced flowers or decorations.
Photography and Advertisement
On occasion, we photograph our confections, and we reserve the right to use any photographs for display or promotion without compensation to you.
Contingencies of Agreement
Performance of this agreement is contingent upon the ability of Rach's Place to complete the agreement and is subject to labor disputes or strikes, accidents, Acts of God, and other causes beyond our control.
Rach's Place is a home-based business operating under the Idaho Cottage Food Laws. As such, Rach's Place is not subject to regulations and/or inspection by any regulatory authority and can only operate within the boundaries of the State of Idaho. A copy of the Idaho Cottage Food Laws can be provided to you upon request.
We reserve the right to refuse service to anyone for any reason at any time.
You agree not to reproduce, duplicate, copy, sell, resell, or exploit any portion of the Services, use of the Services, or access to the Services or any contact on the website through which the Services are provided, without express written permission by us.
The headings used in these Terms and Conditions are included for convenience only and will not limit or otherwise affect these Terms.
Accuracy, Completeness, and Timeliness of Information
We are not responsible if information made available on this Site is not accurate, complete, or current. The material and information on this Site is provided for general information only and should not be relied upon or used as the sole basis for making decisions without consulting primary, more accurate, more complete, or more timely sources of information. Any reliance on the materials and information on this site is at your own risk.
We reserve the right to modify the contents of this site at any time, but we have no obligation to update any information on our site. You agree that it is your own responsibility to monitor changes to our site.
Custom Confections: Policies, Terms, & Conditions
Last Updated: March 2, 2023