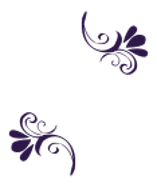 Where are your products made?
All of Rach's Place products, both crafts and confections, are created in Rach's home studio and kitchen.
Are your ingredients and/or components fresh and safe?
Yes! All of our craft items are made with components safe for the application and use intended for that item. All of our confections are made with the freshest ingredients available.
For food allergy information related to Custom Confections, please review the policies and terms for Rach's Custom Confections located here.
Please note that any items purchased from third parties, via affiliate links and/or the Featured Friends Shop are not within our control and you should check out the policies and procedures at any other site you may purchase from through a link on my site before finalizing an order there.
What is your return policy?
For returns, exchanges, and refunds associated with Rach's Crafty Creations Shop, please review the policies and terms located here.
All food item sales are FINAL. For health and safety risk reasons, we cannot take food items back once they have been picked up or delivered and have left our control. For additional information please review the policies and terms for Rach's Custom Confections located here.
How much does shipping cost?
We ship all items via the United States Postal Service. When possible, we will use flat rate, priority mail shipping to provide the fastest most cost-effective shipping for our customers. However, many items will not qualify for this method of shipping and the shipping cost of those items will based on package size and weight. Please refer to the USPS website for more information on their most current shipping rates.
For additional information please review the policies and terms for Rach's Crafty Creations located here.
When will my package arrive?
We hate waiting in anticipation for packages to arrive too! We will do our best to get orders shipped out as quickly as possible. In stock items usually ship within 1-5 business days after the order is finalized. Custom Order or Pre-Order items usually ship within 2-3 weeks after the order is placed. You will be notified if shipping will take longer than 3 weeks.
Generally, items shipped via USPS will arrive at their destination in 3-5 business days. Larger packages may take slightly longer. However, we cannot guarantee how fast the USPS will get your package from point A to point B.
Do your products vary from the product photos on your website?
Due to differences in computer screens, stock items pictured in my online shop may vary slightly from how they appear in the picture in my shop. Colors, Textures, and Sizes may be different than how the picture represents them on your computer. Please be sure to read product descriptions carefully before making a purchase.
For custom made items that are based of a reference photo in my gallery – yes, those items will not match the reference photo identically. That is the beauty of custom handmade items, each one is unique to the customer who ordered it.
How do I subscribe to your newsletter?
That one is easy! Simply fill out the subscription form located at the bottom of any page on this site. The subscription form is also located on the contact page for your convenience.
What if I didn't find the answer to my questions on your FAQ page?
For general website information, be sure to review our Terms & Conditions and our Privacy Policy.
For crafty related questions, be sure to review Rach's Crafty Creations Policies and Terms, located here.
For confection related questions, be sure to review Rach's Custom Confections Policies and Terms, located here.
If I still have a question that isn't answered anywhere on your site, what is the fasted way to get an answer?
We can be reached quickly through multiple methods, including our Contact Form located on the Contact page of our website and also at the phone number or email listed at the bottom of this page.
Social media is a great way to reach us also, shoot us a direct message on Facebook or Instagram and we will get back to you ASAP. We do our best to respond to all messages and return all calls within 24 hours of receiving them, unless we are closed for a vacation or holiday.
Frequently Asked Questions