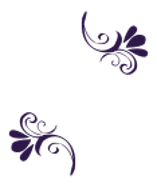 Rach's Custom Confections operates under Idaho's Cottage Food Laws as a home-based baking business. As such, Rach's Custom Confections is not subject to regulations and/or inspections by any regulatory authority and only provides services within the boundaries of the State of Idaho.
Looking for something special for your next event, or a sweet treat for you or someone special to you? You have come to the right place (if you are located in Idaho that is)!
If you haven't checked out my Custom Confections Gallery, be sure you do. Then browse the information below to get familiar with all the different products and options we offer.
Custom Confections Information
The online storefront is still under construction !
For ordering of products currently available here at Rach's Custom Confections, please contact me directly.
Remember:
Cakes, Cupcakes, Cake Pops, and Fruit Pies are available for Local Pickup and Delivery Only.
Cookies and Cookie Kits are available for Local Pickup and Delivery, as well as for Shipping to anywhere in the State of Idaho.