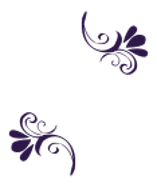 Customization & Rush Order Fees
Gluten-Free and Dairy-Free Confections: $20.00 per product in addition to all other costs
All custom confection orders are subject to the following fees and deposits. Applicable fees and deposits will be discussed at the time of order and applied to the final invoice.
Additional flower stems above the included 20: $1.00 per additional stem

Extensive or Extra-Large Decorations: $50.00 in addition to all other costs
Rush order fees listed below will be applied in addition to all other costs, deposits, and other fees.
Full order price and all applicable fees and deposits will be due at the time of ordering for all rush orders, no exceptions.
NO ORDERS WILL BE TAKEN LESS THAN ONE WEEK FROM EVENT DATE.
Any rush order may be declined depending on product and time availability at the time of order request.
Event Date within 4 Weeks of Order Date
Event Date within 3 Weeks of Order Date
Event Date within 2 Weeks of Order Date
Event Date within 1 Week of Order Date
$25.00
$50.00
$75.00
$100.00
Security Deposits & Cancellation Fees
Initial Deposit (to secure event date): 50% of Total Order Cost (including all fees). NON-REFUNDABLE
Small Stand or Single Plate, Small Cupcake Stand
Large Stands, Multiple Plates, Columns Sets, Fountains, Stairs, Other Specialty Display Items, Large Cupcake Stand
If multiple types and sizes of equipment are required for your display, you may be charged multiple security deposits for each size and type accordingly.
Equipment Deposits are refundable provided that equipment is returned in original condition within 7 days after the event date. Customer forfeits the full equipment deposit amount if equipment is not returned within the 7-day return period or if equipment is returned damaged in any way.
Cancellation within 1 month or less of Event Date: Charged in Full. No refunds will be issued except for Equipment Deposits that were paid.
31 miles up to 50 miles
51 miles up to 75 miles
76 miles up 100 miles
101 miles up to 150 miles
151 miles up to 200 miles
Greater than 200 miles
$40.00
$60.00
$80.00
$120.00
$160.00
Negotiable
All delivery distances are subject to the boundaries and borders of the State of Idaho. Rach's Place cannot sell or deliver confectionary products outside of the State of Idaho.
Delivery and setup fees are subject to change at any time for any reason without notice.
Delivery and Setup within a 30-mile radius of Rach's Place is FREE.